Mark Weatherford, Sr. Vice President and Chief Cybersecurity Strategist - vArmour :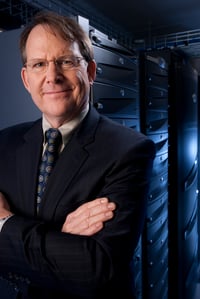 Mark Weatherford is SVP and Chief Cybersecurity Strategist at vArmour. He has more than 20 years of security operations leadership and executive-level policy experience in some of the largest and most critical public and private sector organizations in the world. Prior to vArmour, he was a Principal at The Chertoff Group and in 2011, was appointed by President Obama as the DHS's first Deputy Under Secretary for Cybersecurity. Before DHS, he was VP and Chief Security Officer at the North American Electric Reliability Corporation (NERC). Prior to NERC, he was appointed by Governor Schwarzenegger as California's first Chief Information Security Officer (CISO) and was also the first CISO for the State of Colorado. A former U.S. Navy cryptologist, Mr. Weatherford led the United States Navy's Computer Network Defense operations and the Naval Computer Incident Response Team.
Mr. Weatherford holds a master's degree from the Naval Postgraduate School and holds the CISSP certification. He was awarded SC Magazine's "CSO of the Year" award in 2010, named one of the "10 Most Influential People in Government Information Security" by GovInfoSecurity in both 2012 and 2013, selected for the 2013 CSO Compass Award, and presented the 2017 SC Media Reboot 'Influencer' Leadership Award.
---
Congressman James Langevin: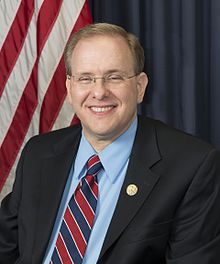 Congressman Jim Langevin (LAN'-jih-vin) is a senior member of the House Armed Services Committee, where he is the Ranking Member of the Emerging Threats and Capabilities Subcommittee, and of the House Committee on Homeland Security. A national leader on securing our nation's technology infrastructure against cyber threats, Langevin co-founded the Congressional Cybersecurity Caucus to increase awareness around the issue and co-chaired the Center for Strategic and International Studies (CSIS) Commission on Cyber Security for the 44th Presidency, which made policy recommendations to President Obama.
As co-chair of the bipartisan Congressional Career and Technical Education Caucus, Langevin advocates to improve and increase access to training that gives students and workers the skills that best fit the needs of expanding industries. He has successfully fought for strong CTE funding under the Carl D. Perkins Vocational and Technical Education Act and, in Rhode Island, has worked to foster employer-educator partnerships and career training programs across a variety of career fields.
A voice for those facing serious challenges, Langevin championed passage of a bipartisan bill to expand services for families caring for their elderly and disabled loved ones and authored a breakthrough law to protect foster youth. He is a strong advocate for inclusion and independence for people with disabilities, and helped pass the ADA Amendments Actthat strengthened the protections of the Americans with Disabilities Act.
Langevin was inspired to enter public service by the tremendous outpouring of support he received during the most challenging time of his life, after a gun accident paralyzed him at age 16 and left him a quadriplegic. He is driven by a belief that everyone deserves a fair opportunity to make the most of their talents.
After serving as secretary for the state's Constitutional Convention in 1986, Langevin won election to the Rhode Island House of Representatives, and in 1994, became the nation's youngest Secretary of State. His leadership resulted in reforms to Rhode Island's outdated election system and a landmark report documenting widespread violations of the state's Open Meetings Law. He served in that role until winning election to Congress in 2000.
---
Lieutenant Colonel Christopher Allen, Director of Operations 102nd Cyberspace Operations Squadron - United States Air Force: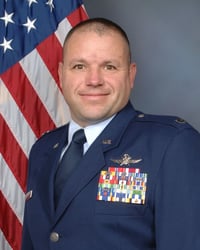 Lt Col Christopher N. Allen is the Detachment Commander and Director of Operations, 102d Cyberspace Operations Squadron, North Kingstown, RI. He is certified as an Air Force Cyberspace Defense Operator, Instructor and Evaluator. He is responsible for coordinating and supervising all operations, training plans and policies for the Squadron in the Defensive Cyber Operations. Lt Col Allen sits on the Joint Cyber Task Force RI and works with the RI Cyber Commission on the RING Development Working Group. He returned from Afghanistan in 2014 where he commanded the 445th Air Expeditionary Advisory Squadron and filled the roles of Garrison S6, lead Communications Integrator and the Shindand Air Base Emergency Manager.
Lieutenant Colonel Allen received his commission from the Academy of Military Science at McGhee-Tyson ANGB, after serving as a non-commissioned officer for thirteen years. He has served in numerous deployments at many locations, both for war time support and Homeland Defense to include the HAF/A6 Crisis Action Team, NGB Joint C4 Coordination Center and USNORTHCOM/J6 Exercise Plans. He has served as the NCOIC for training, maintenance and quality assurance at the squadron level. Once commissioned, he acted as Deputy Director of Operations and Deputy Director of Logistics and Support at the Group level and as the Operations Flight Commander in the Squadron.
He currently resides in Cranston, Rhode Island and has three awesome children; sons, Bennett, 16 and Jace, 14, and daughter, Arden, 10.
---
Captain John Alfred, Cyber Crimes Unit and Fusion Center Commander, RI State Police: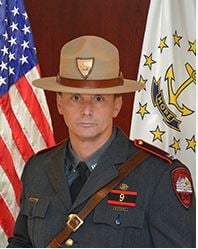 Captain Alfred, a twenty-one-year veteran of the Rhode Island State Police, serves as the Captain of the Division's Cyber Crimes Unit and State Fusion Center within the Detective Bureau. Captain Alfred is responsible for managing the day-to-day operations of the Cyber Crimes and the State Fusion Center Operations. He also oversees the Joint Cyber Task Force, which is a public and private partnership of cyber professionals.
In the Uniform Bureau, Captain Alfred was assigned to all the barracks locations. He was transferred to the Detective Bureau in 2005 where he was assigned to the Major Crimes Unit, Officer-in-Charge of the Auto Theft and Insurance Fraud Unit, and the Computer and Cyber Crimes Unit where he is currently assigned. He is a former member of the Motorcycle Unit and Honor Guard Unit.
Prior to joining the Rhode Island State Police, Captain Alfred served as a Barrington Police Officer for nine years and as a Captain and Company Commander of the 115th Military Police Company in the Rhode Island Army National Guard. Captain Alfred is an Encase certified digital forensic examiner and holds a Bachelor of Arts Degree from Providence College, an Associates of Science Degree in the Administration of Justice from Roger Williams University, and a Master of Science Degree in Administration of Justice and Homeland Security with a Concentration in Cyber Security and Intelligence from Salve Regina University. He currently serves as an adjunct faculty member in the Criminal Justice program at Salve Regina University.
---
Jesse Roberts, Professor of Cybersecurity and Network Engineering - New England Institute of Technology: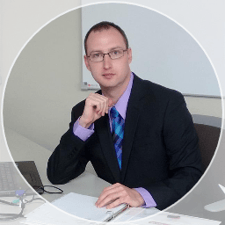 Jesse Roberts is an IT/Cyber Security professional with over 20 years of experience in the field. Jesse holds a Master of Science in Information Technology and has multiple industry level certifications including Certified Ethical Hacker. He is currently an Assistant Professor at New England Institute of Technology. Recently he has started mentoring high school and middle school students in information security through the Cyberpatriot program.
---
Brian Kelly, CISSP, CISM, CEH, MSIA, Chief Information Security Officer - Quinnipiac University: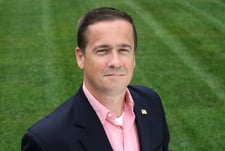 Brian Kelly joined Quinnipiac University in September 2006 as the Information Security Officer (ISO). He supports Quinnipiac University's commitment to teaching and collaboration by safeguarding information assets against unauthorized use, disclosure, modification, damage or loss by developing, implementing and maintaining methods to provide a secure and stable environment for institutional data and related systems throughout the university.
Brian has diverse experience in information security policy development, awareness training and regulatory compliance. He provides thought leadership on information security issues across the campus and is a recognized leader in his field.
Brian holds a bachelor's degree from the University of Connecticut and a master's degree from Norwich University. He has served in various leadership roles on the local boards of the ISSA, InfraGard and HTCIA chapters. Brian is also a retired Air Force Cyber Operations Officer.
---
Joel Goloskie, Sr. Counsel - Pannone Lopes Devereaux & O'Gara Law Firm: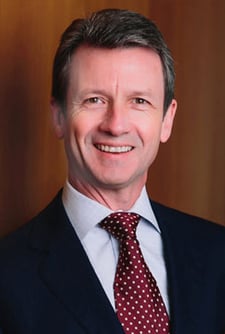 Joel K. Goloskie is Senior Counsel with Pannone Lopes Devereaux & O'Gara LLC and a member of the Health Care, Litigation, Cyber Law and Corporate & Business Teams. His experience ranges from compliance and HIPAA privacy matters to regulatory filings and approvals, contract drafting and management, and mergers and acquisitions. He has assisted health care clients as they dealt with compliance orders and deferred prosecution agreements, and has represented clients in both civil and criminal matters in federal court.
Mr. Goloskie recently served as Deputy General Counsel/Director of Compliance, Privacy & Ethics of a multi-hospital health care system. While there, he reviewed and drafted all contracts system-wide, and worked on complex transactions ranging from physician practice acquisitions and multi-party joint ventures to the sale of the entire nonprofit system to a for-profit chain.
Previously, Mr. Goloskie founded a highly successful health care consulting firm, providing reimbursement, compliance and strategic advisory services to over sixty hospitals in fifteen states. Over a ten year period, he guided his clients through start-ups, expansions, acquisitions, and compliance program development. In addition, his reimbursement efforts directly resulted in the recovery of tens of millions of dollars from federal and state health care programs.
Mr. Goloskie also served as founding executive director of a nonprofit corporation consisting of four hospitals and several community health centers. His unique knowledge and experience proves highly valuable to clients seeking solutions to complex legal and business matters.
Prior to embarking on a career in health care, Mr. Goloskie was a captain in the U.S. Air Force, serving as an Instructor/Evaluator Special Operations Navigator on C-130 and C-141 aircraft.
Mr. Goloskie received a J.D. from Boston College Law School, an M.B.A. from Webster University, and a B.S. from Thomas College. During law school, he interned for a U.S. Bankruptcy Court Judge in Boston. He is active in the American Health Lawyers Association, the American College of Healthcare Executives, the Health Care Compliance Association, the Rhode Island Bar Association and the Boston Bar Association, where he serves on the Steering Committee of the 800-member Health Law Section, and co-chairs the Health Law Education Committee. He is admitted to the state and federal courts of Massachusetts and Rhode Island.


---
Cindy Lepore, CLCS, GSC, Cybersecurity and Intelligence - Marsh & McLennan Agency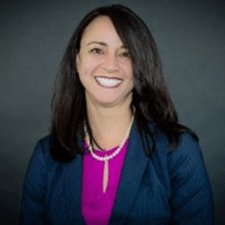 Cindy Lepore joined Marsh & McLennan Agency's (MMA) New England team as a Client Executive, specializing in Cybersecurity. Cindy is responsible for providing proprietary solutions to small and middle market organizations dealing with the complexity of employee benefits and commercial insurance. Prior to joining MMA, she spent her career in Telecom and Information Technology. Cindy's focus is to increase awareness and provide cybersecurity protection to mitigate exposure to organizations. She is a member of the Rhode State Police Cyber Task Force and InfraGard.
Cindy is a graduate of Bryant University and earned her Graduate Student Certificate in Salve Regina University's MBA Cybersecurity and Intelligence program.
---
Mike Barry, VP of Information Technology - Coghlin Companies, Inc.: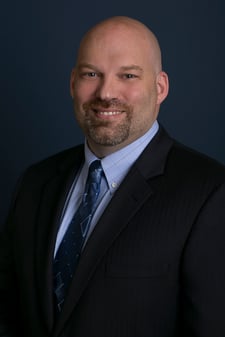 Mike Barry joined the Coghlin Companies in 2010. As the Vice President of Information Technology, Mike provides leadership in datacenter management and company use of technology. Mike is dedicated to continuously analyzing company and customer needs and providing strategic plans for growth and improvement.
Coghlin Companies, Inc. is a privately held Concept to Commercialization company providing time to market engineering and manufacturing services for its diversified innovation client base through its wholly owned subsidiaries Columbia Tech and Cogmedix. Columbia Tech provides product development, manufacturing, global fulfillment, and aftermarket services through its "Time to Market at WARP SPEED™" mission. Cogmedix is an FDA registered, ISO 13485 certified manufacturing service provider of medical devices focusing on electronic, electro-mechanical and electro-optical systems through its "Medical Technology Brought to Life™" mission.
Mike has taken a focus on the development of strategic cybersecurity initiatives and technical direction over the Enterprise Threat Management functions. This includes activities ranging across incident response activities, vulnerability management, data loss prevention, insider threat investigations, and cybersecurity threat intelligence to include disaster recovery and improving the business continuity plan.
Mike attended Worcester State University and proudly served the United States Army as a Combat Medic from 1990-1996. He also held previous roles as a firefighter and police officer in Central Massachusetts.


---
Warren Smay, Chief Technology Officer - Clear Harbor, LLC: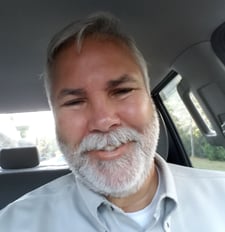 Warren has over 32 years experience in developing and managing technology for companies from start-up to very large enterprises. Currently Warren is the CTO for Clear Harbor, a Caribbean based Business Process outsourcer. For the last 12 years, Warren has led all aspects of Clear Harbor's technology strategy, platform operations, IT compliance and software development efforts. Prior to joining Clear Harbor, Warren provided Virtual CIO/CTO consulting services to multiple companies across a range of industries. Warren has also founded/co-founded several start-ups and been involved with several early stage companies, taking them public or to successful exits. He lives in Atlanta, Georgia with his wife and two kids.
---
Todd Knapp, CEO - Envision Technology Partners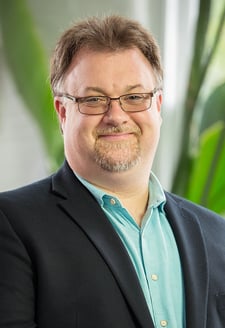 Todd Knapp has been providing IT services nationally for 20 years and has an extensive background in enterprise network architecture and strategic planning. Todd's career began in the small business and non-profit space, operating as an independent consultant. In 1998, he founded Envision Technology Advisors, a technology and business consulting firm that has offices in the Providence and Greater Boston areas.
Since starting Envision, Todd has provided Enterprise level consulting and implementation services to a vast range of businesses including public companies, multi-national banks, hospital systems, higher education institutions, and financial services organizations. Todd is a certified VMware vExpert and was recognized by the Providence Business News in the 2010 class of 40 under Forty.
Todd speaks throughout New England on a number of technology topics including emerging technologies, virtualization, Internet of Things, leveraging the data economy, and integrating user psychology into IT strategic planning and services. He is also a regular contributor to industry publications and is a contributing editor to three different segments of TechTarget.
In his free time, Todd works with several non-profits. He is a board member for RI Public Radio, and volunteers for organizations including The Groden Center, American Red Cross, RI Foster Forward, and the Rutland Rescue Mission. He is also an avid sailor and scuba diver.


---
Brian Lamoureux, Partner - Pannone Lopes Devereaux & O'Gara Law Firm: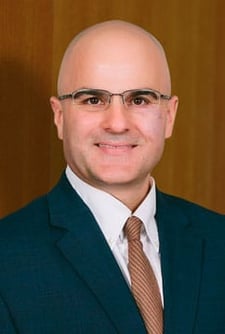 Brian Lamoureux is a member of Pannone Lopes Devereaux & O'Gara's Employment, Litigation, Cyber Law and Corporate & Business Teams. Brian's extensive practice areas include complex commercial litigation, employment law, construction law, social media law and creditors' rights.
He is a frequent guest speaker, published author and broadcast commentator and legal analyst on New England television and radio regarding social and digital media legal issues and breaking news events regarding these topics.
Brian also created and teaches an MBA-level course called "Digital and Social Media in the Business Environment" at his alma mater, Providence College, where he is also a Practitioner Faculty member.