Colleges and Universities hold a significant amount of sensitive information on their students. From social security numbers to credit/debit cards to protected health information, higher education institutions are at an increased risk of a data breach. When you combine this with the fact that most colleges and universities operate in a decentralized environment, the risk of data theft/loss is tremendous. On top of the information higher education institutions hold on their students,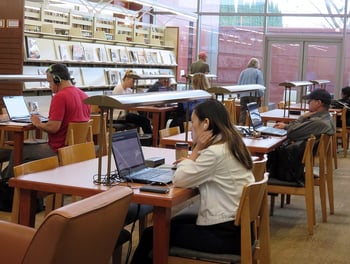 another area of significant risk relates to intellectual property on research they may be conducting. When combined, this is an attackers dream!

According to recent statistics, in 2015 alone 1.35 million personal identities were exposed in the higher education sector. The Higher Education sector faces a number of challenges related to Information Security, including:
Decentralized Environment

Numerous Federal, State, and Industry Regulations

Limited Budget

Speed of Technology Deployment
The good news is that Compass IT Compliance has you covered. With a robust service offering focused on information security combined with our extensive work with Higher Education Institutions, Compass is ready and willing to help you mitigate your risk!
Solutions:
| | | |
| --- | --- | --- |
| | | PCI Compliance Services |
| Identify gaps and weaknesses in the controls you have established to mitigate your risk of a data breach | | Assess your risk against the latest version of the PCI Data Security Standards and implement solutions to achieve and maintain compliance |
| Security Assessment Services | | HIPAA/HITECH Compliance Services |
| Evaluate your technology to identify vulnerabilities, risk rank those vulnerabilities, and prioritize your remediation efforts to mitigate your risk | | Identify what protected health information, either physical or electronic, you maintain on your students and assess your current risk position against the HIPAA/HITECH Regulations |
| IT Policy and Procedure Development | | Vendor Management |
| Policies and Procedures are challenging and time consuming, yet essential for a Higher Education Institution. With a number of IT Policy and Procedure development programs to fit your needs, Compass can take on the burden of ensuring you have the policies and procedures you need | | Managing vendors and third party service providers is becoming more and more challenging while posing a greater risk than ever to Higher Education Institutions. Compass can assess the risk your vendors pose and provide recommendations to mitigate that risk. |