PCI DSS Compliance Services
All businesses that store, process, or transmit payment cardholder information are required to protect cardholder data and demonstrate compliance with the Payment Card Industry Data Security Standard (PCI DSS). Our Qualified Security Assessors (QSAs) are experts at evaluating how organizations process, transmit, and store cardholder data while offering best-practice recommendations to help ensure continuous compliance.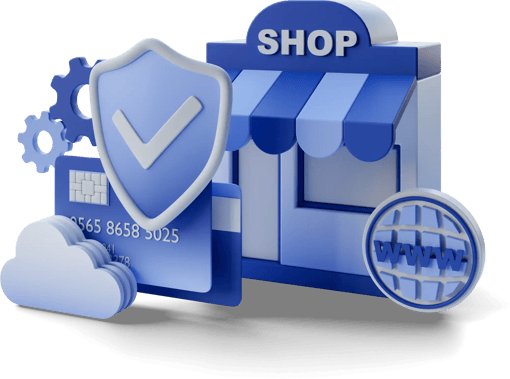 Types of PCI Compliance Services We Offer
Compass IT Compliance works with organizations to ensure PCI DSS compliance through the following services:
PCI DSS Requirements
PCI compliance is constantly in the media headlines, most often due to a business or third-party service provider's lack of compliance and a resulting data breach involving millions of stolen credit and debit cards. Failure to achieve and maintain PCI compliance could mean steep penalties, loss of brand reputation, and even losing the ability to accept credit cards as a form of payment. Compass IT Compliance has the knowledge, tools and experience to tailor the right approach for your business and achieve compliance with all 12 PCI DSS requirements:
Protecting cardholder information by installing and maintaining a firewall.
Not setting passwords and other security parameters to vendor defaults.
Keeping stored cardholder data safe.
Using encryption to transmit cardholder data over public or other open networks.
Implementing anti-virus software and keeping it up-to-date.
Establishing and maintaining secure applications and systems.
Restricting access to cardholder information on a need-to-know basis.
Providing each person with computer access a unique identification.
Restricting physical access to cardholder information.
Monitoring and managing all access to cardholder data and network resources.
Testing security systems and related processes regularly.
Maintaining policies or guidelines addressing information security for all personnel.
Why Choose Compass?
Since our founding in 2010, PCI DSS services have been at the core of what Compass IT Compliance does. Our firm has served as a Qualified Security Assessor (QSA) in Good Standing since the start. We were early adopters of the standard, and our assessors were some of the first in the nation to be certified. We have assisted countless organizations in understanding their cardholder data environment and strengthening security controls to achieve and maintain compliance.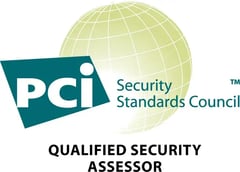 PCI Compliance Services for an Extensive Industry Range
PCI compliance applies to any company that accepts card payments, including small businesses or seasonal operations. Determining whether your organization is PCI compliant involves a comprehensive risk assessment of your security practices each year. Although PCI compliance requirements are universal, validation assessments and conditions may vary by industry or application, depending on the card network. Compass IT Compliance offers PCI compliance services for various industries such as:
Related Resources
Educational content and resources related to our PCI DSS Compliance services:
Ready to Get Started?
Contact the PCI Compliance Experts Today
If you are looking for help keeping your operation PCI DSS compliant or meeting the new requiremets of PCI DSS v4.0, the experts at Compass IT Compliance can assist you. Our services can help you complete the requirements to meet all applicable industry standards. Fill out the form below or reach us via phone today to discuss your unique situation with a knowledgeable team member.