Vulnerability Assessment Services
Our vulnerability assessment services, commonly referred to as vulnerability scanning, are dedicated to detecting security vulnerabilities within systems and the software operating on them. As a vital part of a vulnerability management program, our goal is to safeguard your organization against unauthorized breaches and exposure of confidential data.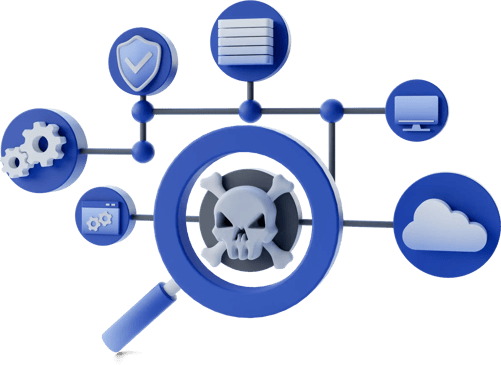 Types of Vulnerability Assessments We Offer
Several examples of the types of vulnerability assessments we offer at Compass IT Compliance are:
Industries We Serve
Compass IT Compliance provides vulnerability assessments across a diverse array of industries. Whether you operate within the hospitality sector—including restaurants, hotels, tourism, and entertainment establishments—or represent nonprofits like museums, charities, churches, and foundations, we're here to assist. Our team extends its expertise to government bodies, utility companies, and entities within the gaming sector. We also serve the following industries:
Why Choose Compass?
Many organizations, big and small, trust Compass IT Compliance for their vulnerability assessments. Here's why they choose us:

Our People: Our team is not just highly trained; they are passionate about security. We collaborate closely with your staff, ensuring that our guidance is precise, actionable, and suited to your operational objectives.
Our Approach: Every engagement starts with a conversation. We listen, understand your unique business needs, and then lay out the plan. Throughout our assessment, we keep things transparent and timely. Should we come across any major vulnerabilities, we will immediately notify you, and together we will strategize the best risk mitigation plan.
Internal vs. External Vulnerability Scans
Internal vulnerability scans identify issues within internal hosts, such as workstations, servers, routers, printers, databases, and infrastructure components. These scans begin with access to an internal network or credentialed account, and help to assess the risk of a rogue employee or cybercriminal accessing your network from the inside.
External vulnerability scans identify holes and potential issues in your network's perimeter from an outside point of view where cyber criminals may attempt to enter and attack your system. These scans help to locate the most critical vulnerabilities and can also provide you with a list of open ports and protocols.
Related Resources
Educational content and resources related to our Vulnerability Assessment service:
Ready to Get Started?
Get a Vulnerability Assessment Quote Today
Trust Compass IT Compliance to pinpoint potential vulnerabilities with our state-of-the-art assessment services. We are committed to bolstering your system security, ensuring regulatory compliance, and optimizing your resources efficiently. To delve deeper into your specific needs, please complete the form below and connect with our expert team today!