Meta's Threads Collects More Data Than You May Know
5 min read
July 10, 2023 at 1:00 PM
Following a period of anticipation, Meta has recently introduced its latest venture into the competitive social media landscape with the launch of Threads. This new application, serving as a Twitter alternative, is now available in 100 countries and joins the ranks of other emergent competitors such as Bluesky, Mastodon, and Spill. These platforms are battling to entice users who are growing increasingly dissatisfied with Elon Musk's management of Twitter. Given Meta's established reputation as the owner of social media behemoths Facebook, Instagram, and WhatsApp, the launch of Threads seems primed to attract a significant user base.
Threads, while originating as a spin-off from Instagram, diverges in its focus. Rather than prioritizing photos and videos, it places greater emphasis on text-based content, a feature that pits it as a direct competitor with Twitter. However, Threads is not a standalone service, as it requires an Instagram account for use. The sign-up process for Threads is very straightforward, accessible with just a few clicks within the Instagram app.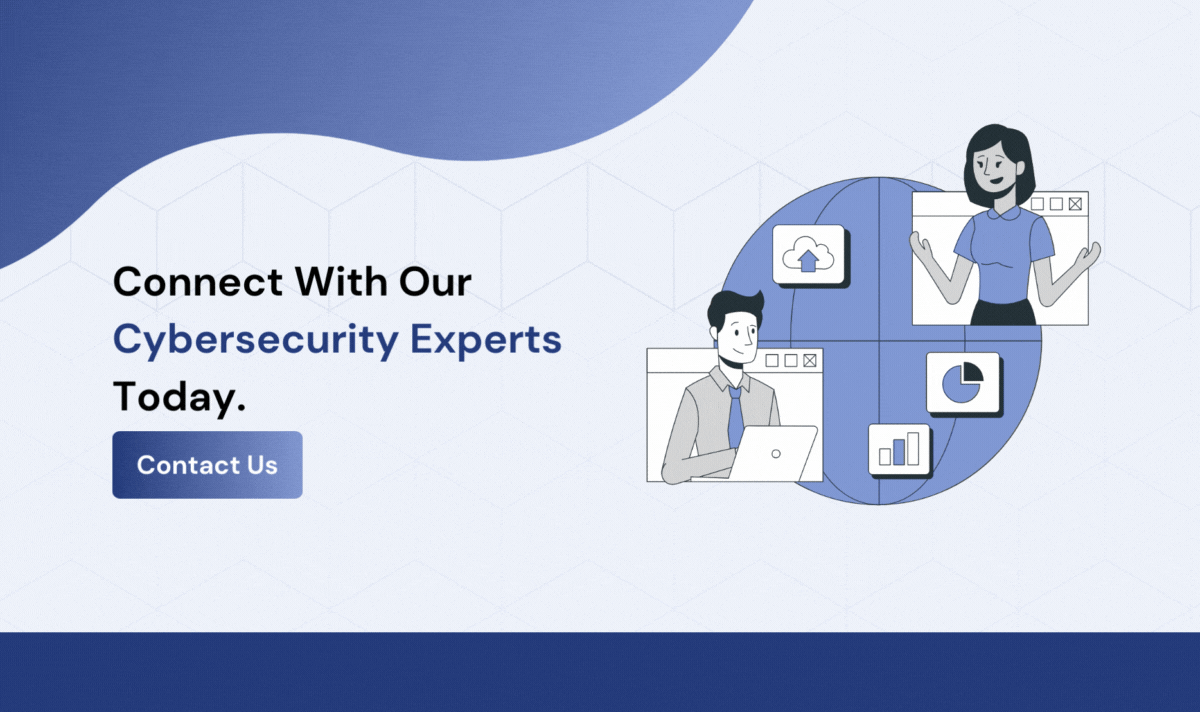 In an attempt to enhance cross-platform interactions, Meta is working to incorporate Threads into the online Fediverse. This system of interconnected servers enables users to interact across multiple platforms. Such integration seems to have appealed to users, with Threads reporting over 100 million sign-ups within five days of its launch.
Despite the initial user enthusiasm, cybersecurity experts are advising a note of caution. Concerns have been raised over potential Meta Threads data privacy issues associated with the new app.
Meta Threads: Unraveling the Data Privacy Concerns
Public memory has not erased the recent issue of Meta being slapped with a nearly $1.3 billion fine for privacy violations within the European Union. The regulators asserted that Meta failed to provide adequate protection for user data from the prying eyes of American advertisers and intelligence agencies. Mindful of this, Meta has decided to postpone Threads' launch in the European Union until they can ensure its compliance with European law, hopefully avoiding the privacy missteps that occurred with their other platforms.
Meta Threads Privacy
As per the available information on Apple's App Store, Threads can potentially collect a wide variety of personal data that is intrinsically linked to you. This collection may include your purchase history, physical address, browsing history, and even health information. Interestingly, the app also mentions "sensitive information" as a type of data that it gathers. Such sensitive data could encompass personal details like your race, sexual orientation, pregnancy status, religion, and biometric data.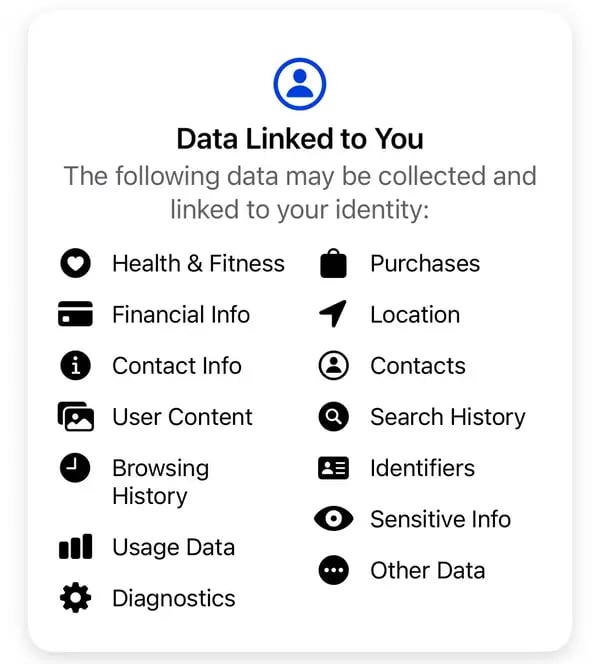 Meta Threads Privacy Policy
Threads abides by the overarching privacy policy that Meta applies to its other social media platforms. Additionally, Threads has a supplemental privacy policy, the examination of which could prove insightful for users. One striking point from this policy is that, to fully delete your Threads account, you are required to delete your Instagram account as well. The Meta Threads terms and conditions can be found here.
Meta Threads Data Collection
The data that Threads collects, as specified in the App Store (listed at the end of this article), mirrors the type of data that Meta's Facebook and Instagram apps collect. Android users, however, are offered a slight edge. Google Play Store enables users to exert a higher degree of control over their personal data, allowing users to granularly toggle what personal data is shared with apps.
As it currently stands, the Threads app does not request access to your camera, microphone, contacts, and location. Such permissions typically require user approval on iOS. However, Threads will ask for access to your photos if you intend to attach an image or video to a post. It's worth noting that you have the option to limit the app's access to only Selected Photos. The Threads app itself doesn't have extensive settings in its Privacy section. The settings allow you to manage the Threads profiles you follow, view and manage blocked profiles (applicable to both Instagram and Threads), decide if you'd like to hide the number of 'Likes' on others' posts, and manage other privacy settings.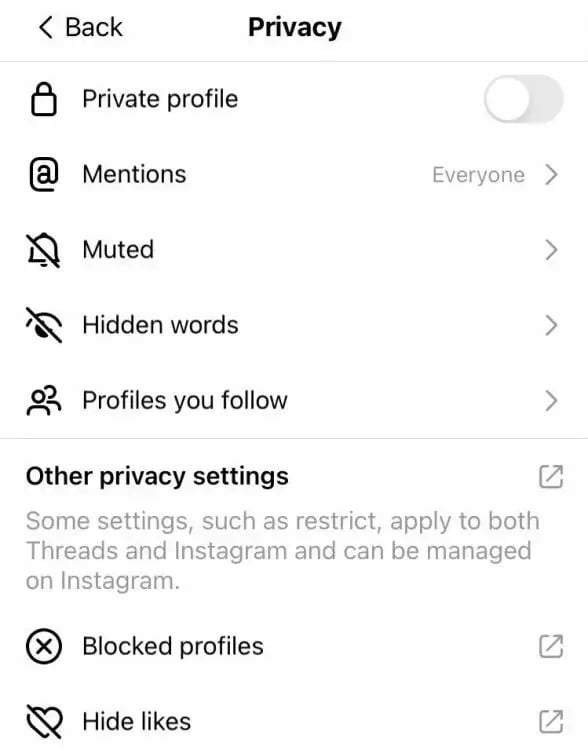 What Can Users Do to Protect Their Privacy?
Using almost any app comes with certain privacy trade-offs (think of those lengthy terms and conditions), and Threads is no exception. Companies like Meta design these apps with the primary objective of generating revenue, a goal often achieved by collecting data from users and selling it to advertisers. As users, it becomes our responsibility to weigh the Meta Threads data concerns and privacy risks, compare the extent of data collection with other apps we use, and decide whether our level of comfort aligns with the potential risks.
Digital vigilance is paramount. Our online actions, whether liking a post, commenting, or sharing, create a digital footprint that could potentially expose sensitive information about us. This data may persist indefinitely in the digital world, emphasizing the need for cautious and conscious digital behavior.
---
Data Linked to You (as listed in Apple's App Store)
Third-Party Advertising:
Purchases (Purchase History)

Financial Info (Other Financial Info)

Location (Precise Location, Coarse Location)

Contact Info (Physical Address, Email Address, Name, Phone Number, Other User Contact Info)

Contacts

User Content (Photos or Videos, Gameplay Content, Other User Content)

Search History

Browsing History

Identifiers (User ID, Device ID)

Usage Data (Product Interaction, Advertising Data, Other Usage Data)

Diagnostics (Crash Data, Performance Data, Other Diagnostic Data)

Other Data
Developer's Advertising or Marketing:
Purchases (Purchase History)

Financial Info (Other Financial Info)

Location (Precise Location, Coarse Location)

Contact Info (Physical Address, Email Address, Name, Phone Number, Other User Contact Info)

Contacts

User Content ( Photos or Videos, Gameplay Content, Other User Content)

Search History

Browsing History

Identifiers (User ID, Device ID)

Usage Data (Product Interaction, Advertising Data, Other Usage Data)

Diagnostics (Crash Data, Performance Data, Other Diagnostic Data)

Other Data
Analytics:
Health & Fitness (Health, Fitness)

Purchases (Purchase History, Financial Info, Payment Info, Other Financial Info)

Location (Precise Location, Coarse Location)

Contact Info (Physical Address, Email Address, Name, Phone Number, Other User Contact Info)

Contacts

User Content (Photos or Videos, Audio Data, Gameplay Content, Customer Support, Other User Content)

Search History

Browsing History

Identifiers (User ID, Device ID)

Usage Data (Product Interaction, Advertising Data, Other Usage Data)

Sensitive Info

Diagnostics (Crash Data, Performance Data, Other Diagnostic Data)

Other Data
Product Personalization:
Purchases (Purchase History)

Financial Info (Other Financial Info)

Location (Precise Location, Coarse Location)

Contact Info (Physical Address, Email Address, Name, Phone Number, Other User Contact Info)

Contacts

User Content (Photos or Videos, Gameplay Content, Other User Content)

Search History

Browsing History

Identifiers (User ID, Device ID)

Usage Data (Product Interaction, Advertising Data, Other Usage Data)

Sensitive Info

Diagnostics (Crash Data, Performance Data, Other Diagnostic Data)

Other Data
App Functionality:
Health & Fitness (Health, Fitness)

Purchases (Purchase History)

Financial Info (Payment Info, Credit Info, Other Financial Info)

Location (Precise Location, Coarse Location)

Contact Info (Physical Address, Email Address, Name, Phone Number, Other User Contact Info)

Contacts

User Content (Emails or Text Messages, Photos or Videos, Audio Data, Gameplay Content, Customer Support, Other User Content)

Search History

Browsing History

Identifiers (User ID, Device ID)

Usage Data (Product Interaction, Advertising Data, Other Usage Data)

Sensitive Info

Diagnostics (Crash Data, Performance Data, Other Diagnostic Data)

Other Data
Other Purposes:
Purchases (Purchase History)

Financial Info (Other Financial Info)

Location (Precise Location, Coarse Location)

Contact Info (Physical Address, Email Address, Name, Phone Number, Other User Contact Info)

Contacts

User Content (Photos or Videos, Gameplay Content, Customer Support, Other User Content)

Search History

Browsing History

Identifiers (User ID, Device ID)

Usage Data (Product Interaction, Advertising Data, Other Usage Data)

Diagnostics (Crash Data, Performance Data, Other Diagnostic Data)

Other Data
No Comments Yet
Let us know what you think